In modern agribusiness, namely in the production of agricultural products, one of the main conditions for a good harvest is the timely and regular moistening of the soil.
The drip irrigation system copes with this task.
The importance of the drip irrigation system and efficiency of use:
It works simply and ingeniously: special perforated holes in the hose deliver water in the right quantities without your involvement directly to the root system.
The system solves several problems at once:
1. It saves water;
2. It works even with low pressure in the system;
3. Delivers water directly to the roots of plants;
4. Delivers the optimal amount of moisture;
5. Does not erode the fertile layer;
6. Reduces the flow of water and fertilizer solutions below the root zone;
7. Increases the yield;
8. Spot irrigation reduces the number of weeds: they just don't have enough moisture to grow.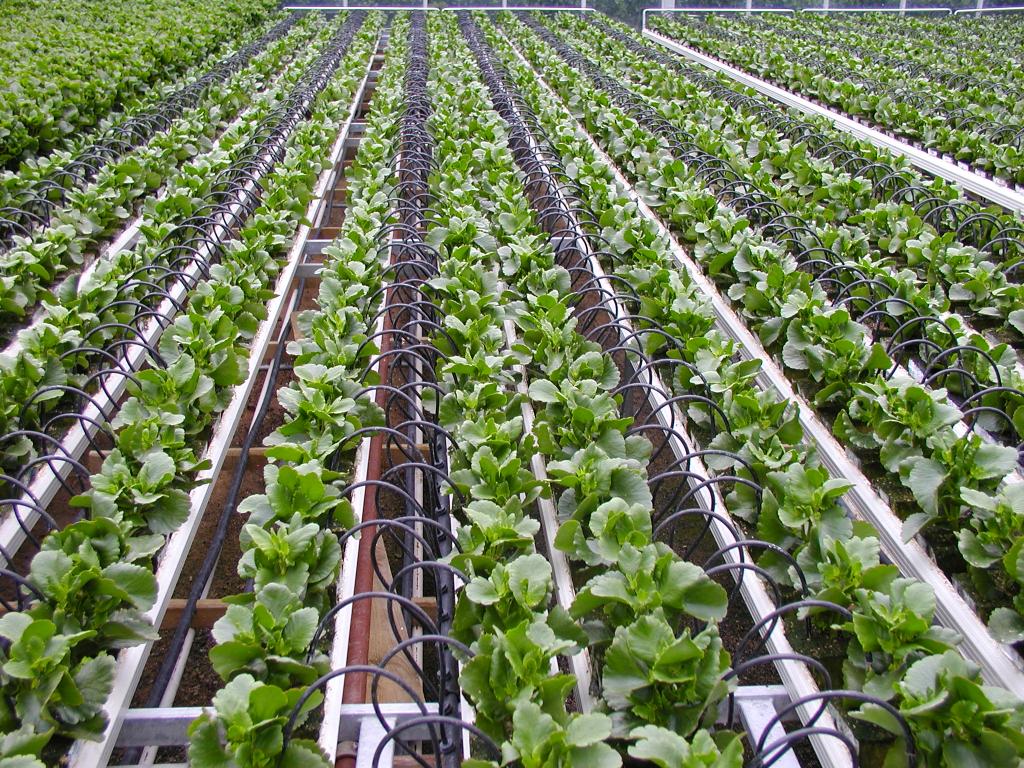 The use of drip irrigation systems in agricultural production has a number of advantages: it saves water, increases yields, improves product quality, saves mineral fertilizers, improves soil structure and helps to ensure optimal soil moisture.
Two types of drip irrigation systems are mainly used based on the cropping pattern: orchard drip irrigation and vegetable drip irrigation.
Drip irrigation for orchards.
The main distinguishing element of a drip irrigation system for orchards is the use of polyethylene pipes and emitters. Water droplets are supplied through emitters. One emitter can supply water in the volume from 2 to 16 liters per hour. Emitter capacity is selected based on the scheme of planting and sort of trees, soil structure, age of fruit-trees and other factors.
Drip irrigation for vegetable production.
The main distinguishing element of a drip irrigation system for vegetable production is the use of drip tapes, also called emitter tapes. The emitter pitch is chosen depending on the crop, soil and method of planting.
Raspberries, onions, garlic and other crops that are planted at a small distance between plants: 10, 15, 20cm spacing.
Potatoes, peppers, strawberries, cucumbers and other crops that are planted at medium plant spacing: 30 cm.
Watermelons, melons and other crops that are planted at a greater distance between plants: 40cm.
Emitter belts also have different capacities, for example from 0,6 liters per hour to 3,8 liters per hour.
Operating problems.
The following problems often occur during operation of the RMS: clogging of the emitters and contamination of the filters. This depends on the quality of the water and the incorrect selection of the filter.
Dear readers, if you have any questions regarding the implementation of drip irrigation systems or the design of the system, as well as on the issues of suppliers of system parts and suppliers of services on installation of drip irrigation systems you can contact the experts of Startup Tajikistan. Our experts provide appropriate answers and recommendations.
Written by Naimdzhon Asrorov.
Contact phone: +992 98 8438367.